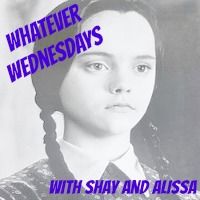 They did it again. Got me to sit down and write when I am so clearly in an accidental boycott of the entire blogging world. It's what happens on vacation, and sadly I take super long vacations.
Today's Topic = Girl Code.
I can admit that I'd never, ever, ever thought about this before. When I read it on Sunday I had all sorts of plans to be too busy today washing my hair. But then in stepped fate. And when I say fate, I mean a drunken burnt woman in Ocean City.
There we were in a hotel bathroom
(a hotel that also happens to have a skating rink in the center that holds an enticing 70s throwback show every night at 6:30 for free)
wiping off the salt and sand with some baby wipes when she makes her off-balance entrance. We gifted her with a wipe, listened to her thoroughly enjoy said wipe and the idea of having them at the beach, and parted ways. She peed and walked out proclaiming (I guess to us, passive aggressively?...):
"Isn't it GIRL CODE or somethin' to ALWAYS let the next girl know there
ain't
NO toilet paper?"
When a wise older woman pointed out that
"yeah, sure, but do you want them to WAIT on the next person?
" I would normally have silently tipped my hat. But at this moment I was simply too bowled over by those two magic words.
GIRL. CODE.
And just like that, my hair got washed on Tuesday.